29 June 2020
NUME joins world's first virtual mobility congress
The Nordic Urban Mobility Ecosystem (NUME) was one of 21 presenters selected by ITS-Finland—the Intelligent Transport Society of Finland, a forum for collaboration uniting public and private sector actors—and its partners to host a virtual exhibition room at the Green & Smart Recovery Mobility 2.0 Virtual Congress on June 11th, 2020. The congress was hosted by a group of central actors in the Finnish mobility industry including authorities and regulators, the Ministry of Transport, Communications and the Transport and Communications Agency, and the Transport Infrastructure Agency; as well as cities, Helsinki and Tampere.
The congress was designed as a means of bringing Finland's mobility industry forward to an international audience and offering a view on how the recovery from the covid-19 pandemic can be realized in a smart, green way. Speakers at the congress included the Minister of Transport and Communications, the Mayor of Helsinki and representatives from leading Finnish companies such as Finnair, MaaS Global, Neste, Sensible 4, and Virta, among others. The congress drew 800 viewers to its live stream from over 30 countries.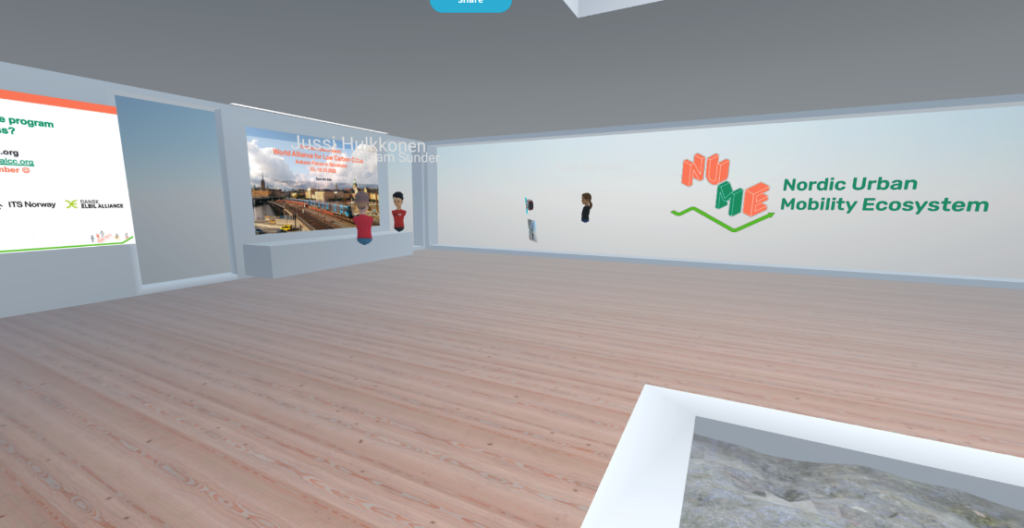 NUME's virtual exhibition room was part of the Seamless Intramodality and Connectivity theme and invited congress participants to hear about its active promotion of Finnish and Nordic mobility expertise. The central focus at NUME's room was on the Nordic Connectivity on Demand (NCD) initiative developed together with lead partner and anchor member of NUME Telia. The NCD initiative pursues the development of the mobility, connectivity, and energy infrastructures of cities in a systemic effort to support the expansion of smart, electric mobility. NUME is currently
engaging forward-thinking cities in Finland in the interest of establishing pilot and demonstration projects advancing the realization of these solutions.
Visitors to NUME's virtual room were also warmly invited to join NUME and the World Alliance for Low Carbon Cities at the "Making Transcendent Innovation Happen" Forum hosted by the WALCC, Fortum, and Stockholm Exergi at the Epicenter in Stockholm, October 13th to 15th, 2020. The Forum, the WALCCs 18th bi-annual Forum, will serve as a platform for bringing forward the ideas developed with partners in the NCD initiative to a global audience.
You will find more information on the NCD initiative in this presentation. If you are interested in hearing more about the pilots and demonstration projects we are developing or joining the WALCC in developing its Autumn Forum, please contact Jussi Hulkkonen (first.last@walcc.org).